Build A More Diversified Portfolio
A New Paradigm In Alternative Asset Management
Streamlined Alternative Investment Platform
Proteus offers customized private market investment access and portfolio management systems for qualified purchasers and accredited investors. Our solutions provide new opportunities for sophisticated investors, advisors, institutions, managers, and sponsors.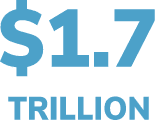 Total wealth management AUM of firms with access to Proteus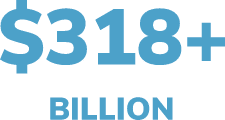 AUM of Fund Managers
on the platform

Average years' experience of the Proteus team in Alternative Assets
Solving Investment Challenges With Innovative Solutions
A common obstacle advisors and investors face is building an alternative allocation that complements an existing portfolio of traditional investments. Proteus' unique private investment solution helps participants overcome barriers to entry by providing access to smaller investments with potential for returns, top-level investments, and co-investing deals. Using our innovative platform of tools, technology, and educational support, investors can more easily incorporate alternative investments into their practice.

Find and source alternative investments

Adaptable tools tailored to your business

Reducing admin and back-office burdens

Streamlined operational due diligence

Comprehensive reporting and analytics

White glove customer service
Helping Investment
Professionals Boost Their
Potential In Alternative Assets
Proteus' comprehensive platform solutions are flexible for both the buy and sell side of private investments. On the buy side, the solutions for investors and advisors include sourcing of pre-vetted funds, sub-asset class pools, alternative model portfolio and co-investment opportunities all through a single electronic subscription agreement, aggregated reporting and a consolidated K1.
On the sell side, fund managers and sponsors can use our technology as a utility to scale access to the private wealth intermediary channels: independent RIAs, MFOs, IBDs and regional Private Banks. Our technology also provides secure document management, investment tracking, strategies, and opportunities on our 24-hour platform.
Stay connected on the latest platform and market updates.
Proteus' ability to create a single feeder fund that consolidates the subscription documentation process is significant, and the holy grail for complex, alts-heavy firms. This likely puts Proteus on the maps of many, many other firms looking to reduce [operational] complexity and make it easier for clients to work with them.
Complete the form below to hear from a member of our team.